Jonathan White is taking over from Richard Threlfall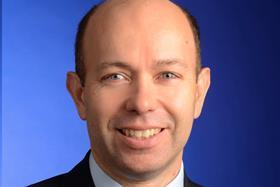 KPMG has appointed Jonathan White as the new head of its UK infrastructure, building and construction practice.
White (pictured), who is currently a deal advisory partner specialising in infrastructure transactions, will lead a team of 500 based across the UK.
He is taking over from Richard Threlfall, who was appointed KPMG's global head of infrastructure earlier this year.
White, who is based in London, has been with the accountancy firm for more than 20 years.
He said: "This is a fascinating time for our sector. The UK economy is in the midst of being reshaped by Brexit, creating both opportunities and challenges for businesses.
"Meanwhile, areas like devolution, the impact of technology on the future of our cities and tackling the nation's housing crisis are the subject of intense national debate."
KPMG has advised on infrastructure projects including HS2 and Hinkley Point C in recent years.