Kuwaiti firm's representative on Costain board steps down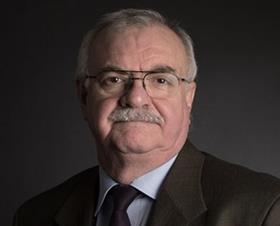 A Kuwaiti company that owned over 7% of UK construction group Costain has sold two million shares, triggering the exit of their representative Ahmed Aly Samy from the Costain board.
Kuwaiti-based company Mohammed Abdulmohsin Al-Kharafi & Sons (Kharafi) netted £7.4m from the sale of 1,930,423 shares, sold at £3.85 a share.
The firm's shareholding in Costain has reduced from 7,339,490 shares, equivalent to 7.3%, down to 5,409,067, equivalent to 5.3%.
The sale has triggered the departure of Kharafi's representative on the Costain board - Ahmed Aly Samy (pictured) - who had been a non-executive director at Costain since November 2013.
Aly Samy had been responsible for Costain's offshore investments on international markets, the evaluation and implementation of project and investment opportunities and the undertaking of corporate actions including mergers and acquisitions prior to his departure.
Aly Samy is also deputy director of general investment affairs at Kharafi and prior to this had a long career in banking.
In a statement to investors Costain said the share sale had taken the Kuwaiti company's shareholding to "below the level at which they are entitled to a nominee directorship". His resignation took effect yesterday.
David Allvey, Costain chairman, said: "Ahmed has made a significant contribution to Costain since joining the Board in 2013 and we wish him well for the future."
Kharafi remains Costain's second largest shareholder. Malaysian construction firm UEM Builders Berhad is Costain's largest shareholder, with a 13.7% shareholding as of March 2015.