Shadow construction minister considering a variety of ways to improve payment practice in the industry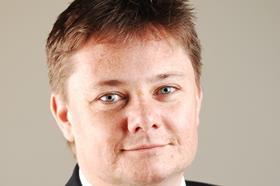 Labour is keen to exclude construction firms that pay their sub-contractors on long payment terms from winning public sector work, the shadow construction minister has said.
Speaking at the Chartered Institute of Building's Talk Construction conference today, shadow construction minister Iain Wright addressed one of the most controversial topics in the construction industry, revealing that the party is considering a variety of ways to improve payment conditions in the industry.
He said: "Smaller business are bankrolling larger businesses by having credit terms that are often 120 or 180 days in length. That's absolutely outrageous and cannot be acceptable in a modern economy.
"At the moment we are considering highlighting payment terms and performance through the company reporting and accounting procedure as well as preventing firms from winning public contracts."
He said he was also considering ways to strengthen the current prompt payment code, which requires government suppliers to pay their sub-contractors fairly and quickly.
Wright said legislation was a "blunt instrument" to deal with the problem.
He said the Labour government had been right to pass the Late Payment of Commercial Debts (interest) act in 1998, which allows firms to charge interest on late payments, but added that it was difficult to enforce.
He said: "Small businesses often rely on large firms for a huge portion of their custom, so if a firm constitutes 60% of your turnover, you're not going to complain that you're not being paid promptly."
Wright said he was open to suggestions from the industry on how best to tackle the issue of late and poor payment practice.