Furlough, Brexit and IR35 all putting squeeze on numbers available to booming sector as recovery continues
The number of permanent jobs in construction and property registered by employers has jumped by more than 55% in the past six weeks compared with the previous six weeks, according to Hays.
The recruitment specialist said the number of temporary roles has also increased by more than half over the same period in signs of a growing labour shortage hitting the industry as the sector's pandemic recovery gathers pace.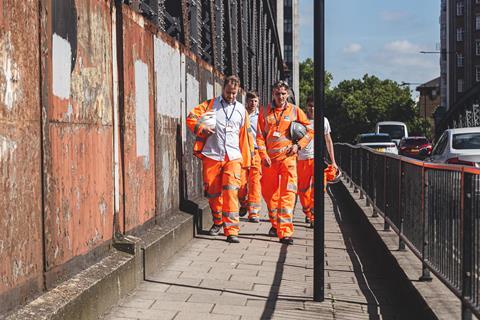 Meanwhile, the number of job applications for construction roles has also crashed by more than 10% this year, according to the latest data from HR consultant Randstad.
The furlough scheme, IR35 and Brexit are all contributing to the shortages, the firm warned.
In the second half of last year, Randstad said it received more than 350,000 applications for construction vacancies. But, in the first half of 2021, it said the number is likely to be around 315,000, a drop of 10%.
At the same time, Randstad said the number of jobs it will post in the first six months of this year could be as much as 40% higher than in the second half of 2020, meaning that there are fewer applicants for more jobs.
It has already put up 49,000 vacancies in the first four and a half months of 2021, three thousand more than the 46,000 posted in the second half of 2020.
In an analysis of the figures published on Building today, the firm's chief executive Victoria Short said: "A skills shortage needs either too many vacancies or too few candidates to really kick in. We are currently seeing both."
She warned that a combination of EU workers emigrating because of Brexit, the extension of the furlough scheme to the end of September and the introduction of the IR35 tax reforms were "coalescing to tighten the construction industry's labour supply".
> Also read: We now have a serious skills crisis on our hands
The Federation of Master Builders said this month that its members had reported increasing difficulties in recruiting almost all key trades in the first quarter of this year.
The body, which represents SMEs, said that 38% of members had reported bricklayer shortages, up from 22% in the last quarter of 2020, and 34% were struggling to hire carpenters and joiners, up from 23%.
It added that the number of members reporting difficulties in hiring general labourers had increased by 10% this year, with the number having trouble finding plasterers rising by 9%.