Laing O'Rourke part of High Wood Health consortium selected for Scottish facility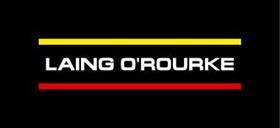 Laing O'Rourke is due to start work in the spring on a new £200m hospital in the Scottish Borders after plans for the scheme were approved yesterday.
The 350-bed project was approved by Dumfries and Galloway Council's planning committee yesterday.
The complex is earmarked to be built on farmland on the outskirts of Dumfries.
The local NHS authority selected the High Wood Health consortium as the preferred bidder for the works contract. Within the consortium, O'Rourke is construction partner and Serco is providing estate management services.
Jeff Ace, NHS Dumfries and Galloway's chief executive, said: "This is a major milestone which allows us to work towards financial close at the start of the new year, and paves the way for the start of construction scheduled for spring 2015."