Deal involving 20 firms will last four years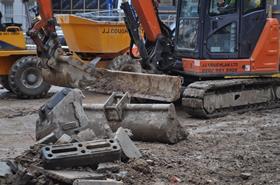 Procure North West has selected 20 contractors for its £2bn major building framework.
The new framework has been split into four value bands and covers Merseyside, Greater Manchester, Cheshire, Lancashire and Cumbria.
Five contractors have secured places on the top lot for contarcts worth £25m or more. These are Bam, Laing O'Rourke, McLaren Construction, Morgan Sindall and Willmott Dixon.
All of these firms bar McLaren were also among the eight contractors which won places on the framework's second most valuable lot, covering jobs worth between £15m and £25m.
The Liverpool-based procurement group said the framework, which will run for the next four years, will cover public sector jobs including health care, education and council projects.
The winning contractors were measured against 10 criteria, which included safety and fair payment.
The procurement group, which is based in Liverpool, is currently procuring its Procure North West Lite Framework, which will cover minor projects, work tasks, and building services upgrades worth between £50,000 and £1m.
A consultancy framework to procure project management, QS, surveying, architectural, engineering and health and safety services is also in the works.
Procure North West said it will procure the new consultancy framework soon.