Contractors agree to take on 67 staff from Imtech UK's water, waste and energy division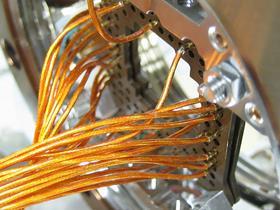 Staff from Imtech UK's stricken waste water and energy division have been transferred to Laing O'Rourke and Galliford Try, an Imtech UK spokesperson has confirmed.
Laing O'Rourke has taken on 55 staff, while Galliford Try has taken on 12 staff.
Imtech UK's waste water and energy divisions were placed in administration putting 69 jobs at risk, after they were not included in a refinancing deal of Imtech UK and Ireland struck between private equity firm Endless LLP and Dutch-based Royal Imtech.
Last week Ireland's competition regulator approved the sale of Irish-based Imtech Suir Engineering Ltd, safeguarding the future of 700 jobs at Imtech Suir.
Endless LLP had already reached a deal to invest in the UK arm of the now-defunct Dutch-based Royal Imtech at the beginning of September.
A spokesperson from Endless LLP said: "Imtech UK & Ireland are profitable, well run businesses which through no fault of their own have experienced a short period of uncertainty following their Dutch parent's insolvency.
"That was caused by troubles at the German subsidiary. We are moving quickly to provide Paul and his team with the funds they need to get this profitable business back to normality and properly capitalised again. We look forward to helping them grow their business in the coming years."