Chris Millard will lead Laing O'Rourke's in-house engineering consultancy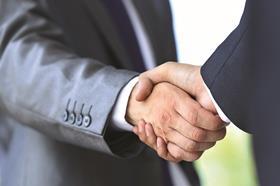 Laing O'Rourke has appointed Chris Millard to lead its in-house consultancy the Engineering Excellence Group.
Millard joins from Balfour Beatty, where he spent five years as business efficiency director and was a key member of Balfour's 'Build to Last' cost-cutting programme.
Building reported in November that he would be leaving Balfour at the end of 2015.
Millard's new role at Laing O'Rourke will see him sit on the firm's group technical committee and be responsible for alignment between Laing O'Rourke's overall strategy and the Engineering Excellence group's activities.
Millard joins the firm with over 20 years experience in design and engineering.
Laing O'Rourke group technical director Paul Westbury said: "Chris possesses a unique mix of cross-sector skills and experience that strongly supports our drive to become an Engineering Enterprise."
Westbury added that Millard will "support our earliest engagement with clients on new projects to more effectively embed our preferred ways of working and in turn deliver industry leading certainty to our clients."
Chris will take up the position with Laing O'Rourke in mid-January this year.