Financial close finally reached on £120m Yorkshire schools batch, almost a year later than planned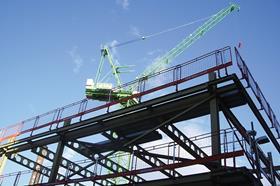 Laing O'Rourke has finally reached financial close on its £120m batch of PF2 schools, almost a year after it initially expected to close the deal.
The contractor expected to reach financial close last summer on seven schools in Yorkshire, and put the delay down to a late application to award listed building status to one of the existing school buildings that was due to be demolished.
Laing O'Rourke was confirmed as preferred bidder in October 2014 to design, build, maintain and finance seven secondary schools in Bradford, Huddersfield, Harrogate and Keighley.
At the time, the firm said three schools would be completed this autumn and four by autumn 2017.
But as revealed by Building in February, some of the schools are running up two years behind schedule.
Laing O'Rourke said the first three schools will move into their new buildings in early 2017, with a further three schools following in September 2017 and the largest school opening in spring 2018.
Market sources told Building in February the project was in part delayed due to Laing O'Rourke's determination to use its precast concrete construction facility in the Midlands to build the schools largely off-site.
At the time, sources said the contractor's use of off-site manufacturing had caused "problems over affordability".
When contacted by Building in February, Education Funding Agency (EFA) director of capital, Mike Green, admitted the EFA had "debates with Laing O'Rourke about cost as we do with all contractors", but denied this caused a delay.
While Laing O'Rourke has insisted its Design for Manufacture and Assembly approach has "largely mitigated" delays to the schools, adding that it "has enabled works to progress as planned through the second wettest winter on record."
The schools will be financed under the PF2 model by the Yorkshire Learning Partnership, a special purpose vehicle formed by Laing O'Rourke, Equitix and IUK Investments Limited.
It has been appointed to deliver the project, and has contracted Laing O'Rourke Construction to design and build the schools and provide facilities management services.