Manchester council says inflation and Brexit have pushed budget up to £130m
The cost of Laing O'Rourke's scheme to build a new arts venue in Manchester has gone up by close to 20%.
In a council report to be presented to its resources and governance scrutiny committee later today, the authority says the cost of the Factory project has risen from £111.65m to £130.62m.
It said the original budget had been set in 2015 but blamed today's 17% hike on construction inflation which had been running at approximately 3% a year since then.
It added: "There is a degree of uncertainty in the construction market arising out of Brexit, this has caused risks in particular packages where components are bought from Europe (Facades, MEP) and the aim for these particular works packages is buy now and eliminate further uncertainty.
"In contrast, the speciality stage engineering and theatre packages are being tendered later to avoid sub-contractors adding Brexit related premiums at this stage. The increase in inflation has added £5.5m to the construction costs of the project."
The report confirmed the detailed design was due to complete in the next two months, with the remaining works packages set to be progressively put to market between now and next September.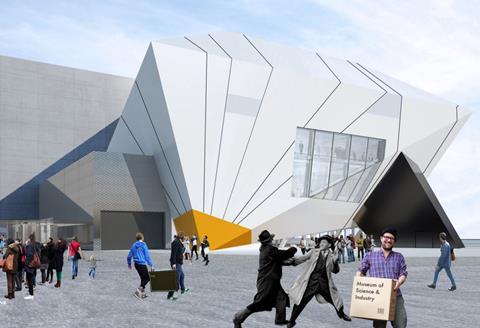 The report said a review of the project had looked at reducing the size of the building as a way to achieve the previous budget but it concluded that such a move would have "further delayed the opening date" – originally 2019 and now 2021 – and would have "fundamentally undermined and devalued the integrity and concept" of the scheme.
The report also confirmed that the management contract with Laing O'Rourke had been executed, marking the end of the pre-construction phase and the commencement of the main works.
The city council's executive will discuss the increased project costs next week, and any recommendation to increase the capital budget would go before a full council meeting at the end of the month.
Original proposals from project architect Rem Koolhaas' practice, OMA, included a 2,300 standing-capacity theatre and a separate 5,000-capacity warehouse space for "immersive" events on part of the former Granada TV studios site.
Although the scheme cleared planning in January last year, a revised design for the venue, named in honour of the city's legendary Factory Records label – home to Joy Division/New Order, Happy Mondays and others, was subsequently approved with reduced theatre capacity.
OMA beat a high-profile shortlist including Zaha Hadid and Rafael Vinoly to win the project in 2015.