Scottish government launch £224m scheme to retrofit homes for those living in fuel poverty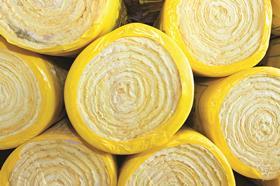 The Scottish government is to launch a £224m scheme to retrofit thousands of homes with new insulation as well as other low carbon and renewable measures.
Warmworks Scotland, which is comprised of social enterprise the Energy Saving Trust, Changeworks charity and Scottish firm Everwarm - part of Lakehouse group - will deliver the initiative for households who are identified as living in fuel poverty, with a wider range of options for people living off the main gas grid including solar thermal and biomass systems.
The contract will ensure that people living in more remote parts of the country get the same level of service as the agent will be able to vary the delivery costs between six regions.
Scottish Government housing minister Margaret Burgess said: "This new scheme will give vulnerable households living in fuel poverty access to even more measures to make their homes energy efficient. These will be tailored to meet their needs to stop them from paying unnecessarily high fuel bills.
"The wider community will also benefit from the Warmworks Scotland contract as it will offer vocational training and employment opportunities."
Mike Thornton, Energy Saving Trust's director of government services, said: "We've combined the expertise in working with householders of two leading social enterprises and the delivery skills of the private sector to create a high quality public service to tackle fuel poverty."