But results impacted by large exceptional costs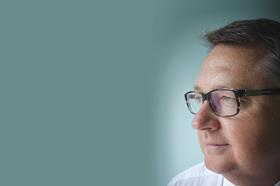 Lakehouse has posted a leap in both profit and revenue in its first set of full-year results as a stock exchange listed company.
The maintenance and energy support services group posted pre-tax profit of £3.2m for the year to September 2015, well up on £100,000 the previous year. Revenue increased 13% to £340.2m, up from £302.5m.
The results were skewed by large exceptional costs across both years, including in its latest set of results the £4.2m cost of listing in March, as well as contract losses totalling £5.4m, partly incurred within its social housing development business, which it is exiting.
With exceptional costs stripped out, Lakehouse posted underlying pre-tax profit of £21.6m, up 114% on £10.1m the previous year.
Lakehouse made several acquisitions during the year, including buying Aaron Heating Services, Sure Maintenance and Orchard. The firm also announced the acquisition of lift specialist Precision yesterday for £5.5m, outside this reporting period.
The firm's order book stands at £595m, while it said its pipeline of opportunities totals £2.8bn.
For the second half of the year the firm will pay a dividend of 1.9 pence per share, subject to shareholder approval, as part of a new dividend policy.
Lakehouse chairman Stuart Black (pictured) said: "There is significant growth for us to go for in the coming years as we remain a small player in large and fragmented markets.
We will continue to deepen our presence in our existing markets, while implementing our strategy of broadening the business and opening up new routes to growth."