Lakehouse buys broker and energy management provider as part of growth plan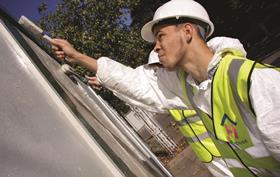 Lakehouse has snapped up UK energy broker and energy management services provider Orchard for £7m.
The asset and energy support services group has acquired Orchard as part of plan to develop through acquisitions which broaden its service offering and geographical reach.
According to the firm, the acquisition of Orchard will allow the company to cross-sell services and open up Lakehouse's existing offering to Orchard's commercial customers. It will also enable the introduction of energy brokerage services to Lakehouse's large housing association and local authority customers.
The acquisition comes as Lakehouse posted pre-tax profit of £1.2m, up three-fold on £0.4m the previous year on the back of a 28% revenue jump to £161.3m, up from £125.8m.
Executive chairman of Lakehouse Stuart Black said: "Following our successful initial public offering earlier this year, this acquisition further endorses our strategy of acquiring and integrating businesses which expand our service offering and geographical reach. Orchard's strong client base, excellent relationships with utilities firms and market-leading customer service open up new opportunities for growth in the energy services market.
"Bringing together energy efficiency, water management and smart metering expertise alongside Orchard's brokering service, the group's energy services division offers an increasingly broad, national proposition to clients looking to manage their energy usage and meet challenging carbon savings targets."
Under the terms of the acquisition, the consideration comprises an initial amount payable in cash on completion of £7m and a further deferred consideration of up to £3m, payable on the basis of Orchard's financial performance in period up to 30 September 2017.
Orchard employs 78 staff and is based in Elland, West Yorkshire, with offices in Glasgow, Bristol, Newcastle and Northampton. The acquisition takes Lakehouse's total headcount to approximately 1,400.