Chaired by former Barratt managing director Richard Reynolds, Homes for Lambeth aims to build hundreds of homes for council-level rent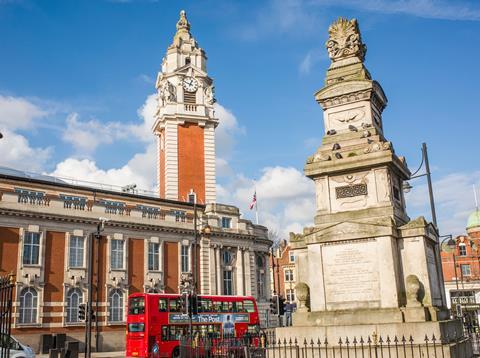 Homes for Lambeth, the housing firm set up two years ago and wholly owned by Lambeth council, has said it will build more than 300 homes in the next two years, with a significant number being offered for council-level rent.
Chaired by former Barratt managing director Richard Reynolds, Homes for Lambeth (HFL) said 159 new homes would be built across the south London borough by March next year, 145 of which will be available for council-level rents and the remainder up for affordable rent.
In its business plan for the forthcoming financial year HFL said its "overarching objectives" were to help Lambeth council build 1,000 new homes at council-rent levels across the borough.
This would be done "by rebuilding current estates, providing replacement homes for current residents, maximising the number of genuinely affordable rented homes and subsidising these homes with grants and the proceeds from private sale and market rents," the report said.
As well as building 159 new homes by March next year HFL also aims to gain planning resolutions for a further 150 homes by the same deadline.
HFL Group – comprising HFL, HFL Build and HFL Homes, which will collectively build and manage the homes – will generate overall losses of £509,000 in the current financial year and £689,000 in 2019/20, after which surpluses from the new-build schemes are expected to roll in, the business plan said.
It will seek required funding from Lambeth "in the first instance" but said it reserved the right to market-test the terms of the arrangement. A spokesman said Lambeth council was committed to the regeneration of its estates and to funding HFL schemes to achieve this.
"The council and HFL are working collaboratively to ensure that the development plans are viable and that the regeneration programme can thereby be sustained," he added.
HFL said a development in the Kennington district of the south London borough comprising 70 new affordable homes at council rent was ready for occupation, alongside 19 homes which will be available for market sale. Proceeds from these sales will fund more council-level rent homes in Lambeth, the local authority said.
It is also working on rebuilding four estates across the borough. Work has started at the Fenwick estate in Clapham which will see 46 new council-level rent homes built in the current phase, while 64 council-level rent homes are being built at Westbury.
Construction work will also soon start at Knights Walk, also in Kennington, where 16 new homes at council-level rent will be built in the first phase, while phase two will add 68 new homes, of which 23 will be affordable homes and 45 homes for the market.
And at the South Lambeth Estate, 30 new council-level rent homes will be built as part of an initial phase.
Lambeth has guaranteed that every current secure council tenant living on these estates will be able to move into a newly built home at council-level rent, while resident leaseholders will be offered what the council said were "affordable options" to help them to stay on the estate.
Matthew Bennett, the council's cabinet member for planning, investment and new homes, said HFL would play a central role in tackling homelessness and substandard living conditions.
"It is the vehicle for us to make better use of council land, infill on estates and rebuilding some estates to build a new generation of the highest-quality social housing for local families, affordable homes and homes for private renters with long-term tenancies.
"This work is of crucial importance if we are to tackle our long housing waiting list and improve the lives of the borough's 2,100 homeless households in temporary accommodation, by getting them into a real home."