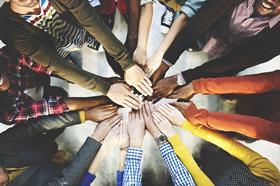 Building is calling on readers to take part in research into the understanding of diversity and inclusion in the construction industry.
The survey, jointly produced by Building and recruitment consultant Hays, is open for users to complete online.
Entries will close on Monday 5 March.
The UK construction sector faces chronic skills shortages, yet ONS statistics show that the sector is not as diverse as other sectors; women, for example, make up 13.5% of the construction workforce - less than 1% higher than 20 years ago, while white workers had the highest percentage of any ethnic group to work in construction.
Last year a wide-ranging survey found that a majority of women responding has experienced harassment, victimisation and sexual discrimination, at a rate far higher than men.
The survey data, collated anonymously, will be used to analyse morale, pay equality, career progression, discrimination and harassment in the workplace as well as work-life balance within the sector.
The survey will only take up to 10 minutes to complete, and your input will help shape our understanding of diversity and inclusion within the sector.