Oliver Dowden confirms new prompt payment measures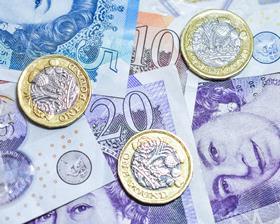 Companies who pay their subcontractors late could be banned from winning government contracts, the Cabinet Office has confirmed.
Cabinet minister Oliver Dowden has revealed a new prompt payment initiative which will come into effect in autumn 2019 and aims to ensure the government only does business with companies who pay their suppliers on time.
Dowden said: "Companies providing crucial services to the public sector, like supporting prisons and delivering road infrastructure projects, must be paid on time.
"Paying invoices promptly is vital in providing healthy cash flow, particularly for smaller businesses who are the backbone of the UK economy, to help them survive and thrive.
"From next year, if government contractors are late with supplier payments, they could stop winning public contracts altogether until they clean up their act."
The move has been welcomed by small businesses. Martin McTague, policy and advocacy chairman for the Federation of Small Businesses (FSB) saying the measure will "get the thumbsup from the small business community".
He said: "This sends a clear message from government that paying late is not okay. Cracking down on big businesses supplying to government, and not paying on time, is a win for small businesses, taxpayers, the wider economy and public services.
"Measures to open up public procurement give tax payers and our public services access to the innovation and value small firms bring, as well as helping our economy. This is a challenge, and there is, of course, more to do, but FSB recognises the policy progress that is being made."
Late payments have been in the headlines since Carillion, a notoriously poor payer with payment terms of up 120 days, went bust in January owing subcontractors millions of pounds.
And recently research showed Interserve, another key supplier to government, queried around 80% of its invoices, meaning these weren't paid within the agreed time.