Birmingham firm DSM already on site carrying out demolition work
Leeds Teaching Hospitals NHS Trust is on the verge of firing the starting gun on the race to find a contractor to carry out its £600m redevelopment programme.
The trust was one of six to be awarded a share of £2.7bn of funding in 2019 as part of the first wave of the government's health infrastructure plan (HIP).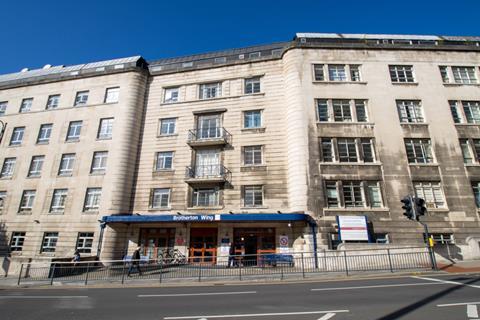 Papers from the trust's latest board meeting say it is hoping to start procurement in the next couple of months.
The work at the Leeds General Infirmary, better known as the LGI, will include a new adult hospital and a major site for the Leeds Children's Hospital.
The programme, known as Hospitals of the Future, will see more than 94,000m2 of healthcare facilities built.
The trust is looking to use Design for Manufacture and Assembly and modern methods of construction on the job and is also aspiring to be the first trust in the HIP programme to be accredited to the WELL Building Standard.
Birmingham-based DSM Demolition is already on site carrying out preparatory works including tearing down two wings of the hospital and several other buildingsand asbestos removal. This work is due to be finished in the autumn.
A host of consultants are set to find out by May who has won places on the project's technical design team.
Five architects have already been shortlisted for the lead designer role, with BDP, CF Moller, HOK, NBBJ and a Penoyre & Prasad and Schmidt Hammer Lassen team making the list.
BDP has also made the list for the civil and structural designer role and is joined by Curtins Consulting, Mott MacDonald, Arup and WSP.
WSP, Arup and Mott MacDonald have also been shortlisted for the M&E designer role, with Ramboll and Hoare Lea completing the list.