Exclusive: Lend Lease to exit seven European countries, with around 250 staff to transfer to Aecom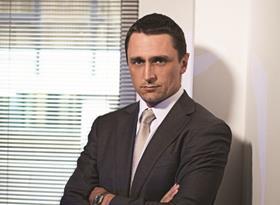 Lend Lease is to sell two of its European businesses to Aecom, including the division which handles the region's £1bn BP Global Alliance framework.
The sale of the Russian project and construction management business and the sale of the business serving the oil and gas sectors across eight European countries is expected to see around 250 staff moving across to Aecom.
It will also result in Lend Lease exiting seven European countries, including Russia, Austria, the Netherlands, Poland, Portugal, Switzerland and Turkey. It retains a presence in the UK and Spain.
The acquisition by Aecom follows its announcement last week that it had bought South Africa-based consultant BKS and Asian consultant KPK.
In an email to staff sent yesterday (Monday), seen by Building, Lend Lease Europe chief executive Dan Labbad (pictured)said the North West Europe and Russian project and construction management businesses would be sold to the US-headquartered consultant in November and December respectively, subject to "satisfying conditions".
In its latest set of accounts, Lend Lease said the European arm of the BP Global Alliance - a framework deal to maintain BP service stations - was one of its most profitable projects alongside other major schemes including the 2012 Athletes' Village.
The accounts put its construction value at £976m between 2009 and 2014, when the framework is set to end. But it is understood that actual revenue to Lend Lease from the framework is in the region of tens of millions, rather than hundreds.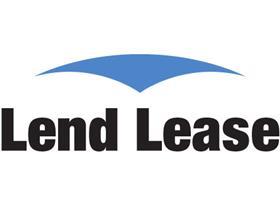 Lend Lease's Russia business, which has been operating since 1992, boasts offices in Moscow and St Petersburg and has completed over 70 projects including Terminal 3 at Sheremetyevo International Airport.
Lend Lease made its internal announcement in the wake of pre-tax profit at Lend Lease's European business falling 22% to £54.9m on the back of reducing returns from its PPP investment business with European revenue also down by 8% to £862m.
In his email, Labbad - who is set to leave Lend Lease Europe later this year - said that Aecom had offered an "attractive price" for the two businesses and represented a "natural owner" for them.
He said: "While these are profitable, well-performing businesses our position in these markets does not align with our group strategy to establish integrated businesses of scale, with our goal of being in the top three in our chosen market sectors and segments.
"Over recent years we have consolidated our international footprint from over 40 countries down to 14, and over the next few years we will only focus on the countries where we have a clear plan over time to leverage our integrated model in property or infrastructure, or both."
He said that Lend Lease remained "absolutely committed" to growing its business in Europe, the Middle East and Africa (EMEA).
In a statement to Building, Labbad added that the deal "will enable us to consolidate our resources in our EMEA markets where we believe we can build a leading position and also further strengthens our capacity to invest in new opportunities".
Aecom's Europe chief executive, Steve Morriss, told Building: "This team has an impressive track record, good client relationships and very talented people. This move is in line with our strategy, enhancing our position in key countries in Europe and enabling us to enhance our support to clients in important growth sectors including real estate, manufacturing and industry, sports and oil and gas.
"We very much look forward to welcoming these employees to Aecom."
It is expected that the sale for the North West Europe business will complete around 1 November and the sale of the Russia business around 31 December.