Firm's profits fall on lower PPP sales as construction holds up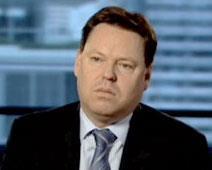 Lend Lease's European business has reported a fall in pre tax profits of 22% on the back of reducing returns from its PPP investment business.
The group's European revenues also fell by 8% to £862m, giving a profit of £54.9m. Pre-tax profits at the firm's PPP business, which it terms infrastructure development, fell 41% to £34.2m. The accounts statement to the city said the fall, which occurred despite the sale of its interest in five PFI schemes worth £48m, was because of an exceptionally high figure in the previous year.
However, the construction business reported rising profit despite revenues continuing to drop, with a profit of £17.1m on revenues of £718.3m.
Lend Lease secured new work during the period on Birmingham's BSF programme and the Ministry of Defence's SLAM programme.
However, the accounts also show that a number of the firm's long running construction jobs which have delivered the majority of its construction revenues, are due to end within the next two years. In addition to the Athletes' Village job, Lend Lease's framework with BP for maintaining its network of European petrol stations, the MoD's SLAM framework and South-west prime contracts – in total worth almost £2.5bn - are all due to end in 2013 or 2014.
Globally the Australian-based business reported post-tax profits of A$501.4m on revenue of A$11.6bn.
Group chief executive and managing director, Steve McCann, said profit reflected the continued success of the Group. He said: "Financial year 2012 has been a very successful year for Lend Lease. The Group has made significant progress on executing its strategy, in particular focusing on the delivery and conversion of its significant global development pipeline.
"We also made progress in putting in place the people, systems and processes to successfully execute our projects. In addition, the Group realised cash of over A$950 million from recycling major assets that will be reinvested in the Group's significant pipeline of opportunities", said Mr McCann.