Contractor expects to start redevelopment of One Triton Place next spring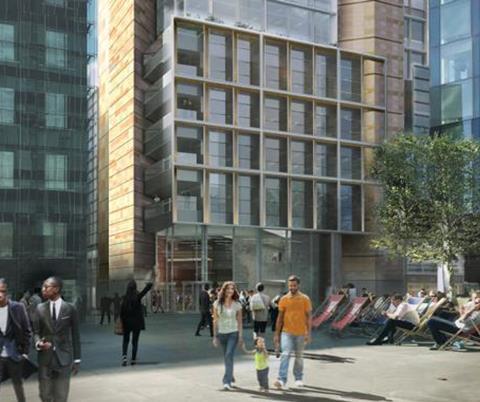 British Land has picked Lendlease for its £196m redevelopment of 1990s office building One Triton Square at its Regent's Place campus near Euston Station.
The firm also confirmed it is building a long-awaited 43-storey hotel scheme at 150 Bishopsgate in London's Square Mile for UOL Group, which Building revealed earlier this year. Lendlease is also constructing Google's new headquarters at King's Cross.
Lendlease, which has its European head office at Regent's Place and worked on the construction of the campus in the 1990s, will extend and refurbish One Triton Square to provide 500,000ft2 of office space with four roof terraces.
The scheme, designed by Arup Associates, will also see the public realm on each side of the building upgraded. Construction is to begin in March next year.
Neil Martin, managing director of Lendlease's European Construction business, said: "We know Regent's Place very well, having been involved in the construction of what is now a truly landmark mixed-use campus in the heart of central London."