Firm has around 90 employees in Milan
Lendlease has told its 90 staff in Italy to work from home as the number of coronavirus cases in the country increases.
As of last night (Sunday), almost 1,700 people had been infected and 34 deaths recorded, Italy has become the epicentre of the European outbreak of the virus. The day before they were just over 1,100 cases and 29 deaths.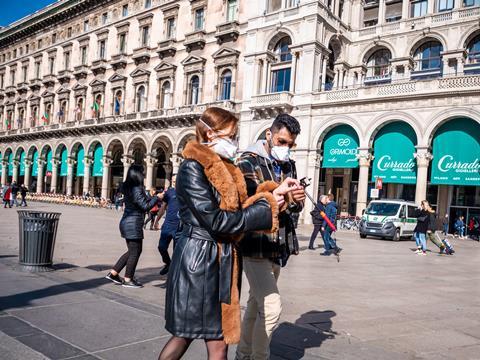 Lendlease has an office in Milan, Italy's financial capital and the biggest city most affected by the outbreak.
A Lendlease spokesperson said it was asking staff to work a second week from home.
He added: "The safety and wellbeing of our staff is our highest priority and, following the advice of the local authorities. We're very closely monitoring the situation and will continue to act in line with expert external advice."
Lendlease is working on a residential and office scheme in Milan called Milano Santa Giulia while it is also working on the Milano Innovation District, at the site of the 2015 World Expo.
Italy is the main country outside the UK for the Sydney-based firm's Europe operation.