Tom Mackellar heading back to Australia as Europe division rejigs top team
Lendlease Europe will appoint a new chief finance officer as part of a wider rejig of the division's top team.
Current chief financial officer Tom Mackellar is heading back to the firm's head office in Sydney next month to become the new managing director for development.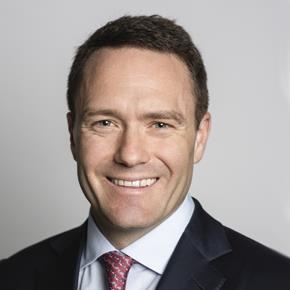 Executive general finance manager John Clark will replace Mackellar, who has spent five years in the post, on an interim basis.
Mackellar has also been serving as interim managing director for investment for Europe after Victoria Quinlan left after nearly two decades at Lendlease to become the president of US real estate investment firm Cortland.
General counsel for Europe Mark Packer has also stepped down and will be replaced on an interim basis by Catrin Powell.
Lendlease made 240 of its UK staff, around 15% of the workforce, redundant in September last year after its pre-tax profit sank to £3.9m during the first covid lockdown.
But the firm's profit recovered to £20m in the year ended June 2020 with turnover also up from £443m to £554m.