Four teams chasing work ahead of Paris holding 2024 Olympic Games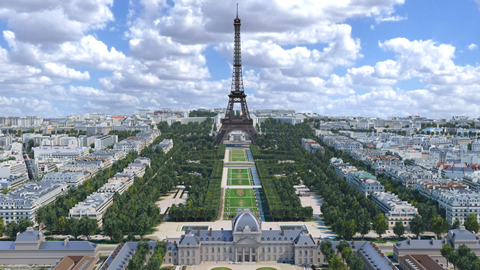 A team led by Amanda Levete's practice AL_A is one of four shortlisted for a scheme to revamp a stretch of land around the Eiffel Tower in Paris ahead of the city's stint as host of the 2024 Olympic Games.
The architect behind the V&A's Exhibition Road Quarter scheme in Kensington has teamed up with a group of engineers and consultants, including Gross Max and Ricky Burdett, the chief adviser on architecture for the London 2012 Olympics, for the high-profile contest.
Levete's group is up against teams led by UK landscape architect Gustafson Porter & Bowman as well as Paris-based landscape architect Agence TER, whose team includes Arcadis, and another architect based in the French capital, KOZ Architectes.
More than 40 teams entered the competition with the City of Paris set to unveil a winner next year.
The work involves working mainly on parkland around the tower with completion due in 2023. The site is expected to host the 2024 Games' beach volleyball competition.