Party to vote on plans for massive push on green growth at this autumn's conference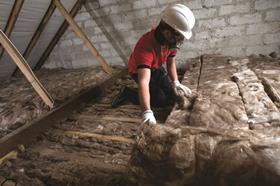 The Liberal Democrats have floated plans to significantly bolster the Green Deal and support green growth if they are elected to government in 2015.
The plans form part of a policy paper on green growth which will be put to party members for approval at the party's annual conference this autumn.
The policy paper includes commitments to introduce incentives for people to take-up the Green Deal by bringing in variable rates of stamp duty and council tax based on the energy efficiency of a property.
The paper, drawn up by a committee of party members including the director of the Association for the Conservation of Energy Andrew Warren and MEP and energy campaigner Fiona Hall, also proposed that the party should back the introduction so-called consequential improvement proposals, which would require householders to upgrade the performance of their homes when building extensions.
This was backed by former Lib Dem building regulations minister Andrew Stunell before scrapped by the government in December last year after the proposal was labelled a 'conservatory tax' by parts of the media.
The Lib Dem's proposals are in line with Building's Green for Growth campaign, which has been calling for government to bolster its flagship retrofit scheme with incentives through the tax system.
The policy paper also said the party should seek to increase the ambition of the Green Deal.
It said: "Liberal Democrats would transform the Green Deal into a comprehensive one-off programme to bring all homes up to the EnerPHit standard by 2050.
"The EnerPHit standard is a reduced version of the Passivhaus standard that recognises the challenges of upgrading older properties but uses Passivhaus components to provide quality assurance and verify energy performance."
Plus, it outlined plans to outlaw the letting of buildings with an energy efficiency rating of E or D to further encourage improvements in the performance of commercial property.
The paper also proposed a major change to the party's stance on new nuclear power stations putting forward the option for members to endorse a policy which would see nuclear power stations play a "limited role" in the country's zero carbon economy.
To become Lib Dem policy the proposals will have to garner a 51% majority from conference delegates.
Though this will not automatically mean they form part of the Lib Dem's 2015 election manifesto as they have yet to be fully costed.