LED system allows company to cut over 1,950 tonnes of carbon emissions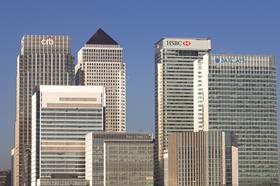 Canary Wharf Group has saved over 1,950 tonnes of carbon emissions and £400,000 from its energy bills annually after carrying out a major lighting upgrade across several of its retail areas.
LED lighting has been rolled out across the Docklands' client's Canada Place, Jubilee Place and Cabot Place malls, as well as associated car parking areas. The new system has been provided and installed by Minimise Energy, part of the Minimise Group of sustainability companies.
In total, 9,260 light fittings were replaced, producing a lighting energy reduction of 65%. It is estimated that the upgrade will save an estimated 3.7 million kWh of energy annually, equal to the electricity needed to light 5,140 homes in the UK.
The upgrade follows a pilot project in 2014 in which Minimise Energy installed 1.4km of LED strip lighting at Canada Place Mall, reducing lighting energy consumption by 54%.
Canary Wharf's sustainability manager, Martin Gettings, said: "We only procure energy from renewable sources, and we are committed to ensuring our operations, people and developments impact as little as possible on the environment."