Work has stopped on Liverpool and Manchester towers after founder's arrest
Elliot Group is speaking to a rival developer about taking over all three of its stalled tower schemes in Manchester and Liverpool after conceding defeat over plans to raise alternative funding itself to keep them afloat.
Jobs totalling a project value of £420m ground to a halt when investors pulled out following the arrest of the Liverpool-based developer's founder Elliot Lawless just before Christmas as part of a fraud probe.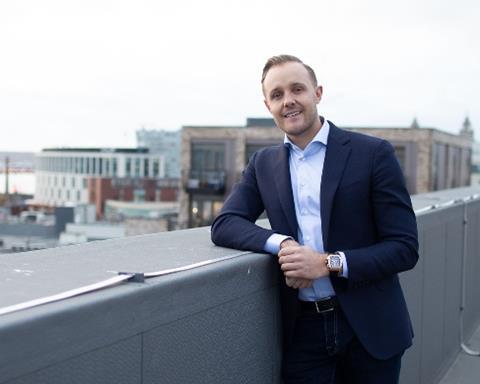 Lawless had given investors four weeks to raise funds to save the schemes.
But in a statement, Elliot Group said: "The ongoing police investigation means there is no likelihood of raising further development finance until the investigation is complete and Mr Lawless is exonerated, as he expects to be."
A spokesperson confirmed it was speaking to a single developer about taking over the £70m Residence project in Salford along with the £100m Aura student accommodation scheme and the £250m Infinity residential job both of which are in Liverpool.
Referring to the Residence, the statement said Lawless had "committed to inject the funds necessary to complete the superstructure" with concrete contractor Carey.
It added: "His only option is to inject short-term funding to keep the project afloat while responsibility for completing the scheme is mandated to another developer."
Carey walked off the job after institutional investors removed their backing in the wake of Lawless' arrest. Liverpool contractor Vermont also walked off the Aura and Infinity jobs after preferred debt funder Maslow Capital pulled out following the police investigation.
Lawless, 32, was arrested along with a Liverpool council employee, believed to be its regeneration chief Nick Kavanagh, on suspicion of fraud in December. Neither man has been charged.