Council and football club work together to expand stadium and housing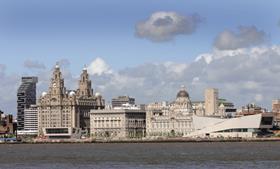 Liverpool council and Liverpool Football Club have unveiled plans for a £260m regeneration of the Anfield area of the city.
The plans drawn up with social housing provider Your Housing Group and housebuilder Keepmoat would entail new housing and shopping developments, football training facilities and a food hub.
The scheme is also likely to include an expansion of Anfield stadium, though the feasibility of this is still being examined.
Liverpool FC managing director Ian Ayre said the plans were an "important step towards transforming the area for the better".
"We have always said that any stadium expansion will be subject to detailed feasibility studies and the community and home owners' support which includes our ability to purchase the land for the proposed expansion. Any expansion is also subject to the club being able to navigate the planning landscape and we are pleased to say that very positive progress is being made."
Joe Anderson, mayor of Liverpool, said: "It is essential that people understand that what we are unveiling today is a range of Anfield-wide regeneration ideas and concepts which we are confident can be delivered but which we genuinely need to hear people's views on.
"We believe the plans are exciting and will deliver a step-change in quality of life for many thousands of people and be of major benefit to the city not just Anfield. But residents, business people and others may have other opinions and their own brilliant ideas."