Haringey Council seeks development partner to deliver 5,000 homes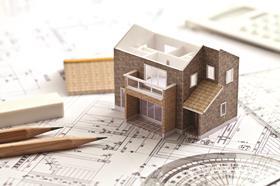 A partner is being sought for a £2bn development push in the London borough of Haringey.
The council has announced it will tender for a development partner next year to join it in a joint venture delivery vehicle that will aim to build at least 5,000 new homes and further commercial schemes.
Haringey Council said the "pioneering model" would help it achieve its "significant regeneration ambitions" for north Tottenham and Wood Green.
The council has identified 20 sites across the borough for both housing and commercial schemes.
The 50:50 public-private partnership would invovle a private sector partner providing both funding and expertise.
The council has said land including the Northumberland Park regeneration area, council offices in Wood Green and commercial property owned by the authority will be included in the first phase of the delivery vehicle.
Turnberry Real Estate and Bilfinger GVA are providing commercial and property advice to the council in the establishment of the vehicle.
Haringey Council leader Claire Kober said: "Haringey is the future of London, and our ambitious regeneration plans are vital for the future of our borough – bringing the modern, high-quality homes that residents deserve and making sure new jobs here are at the heart of the capital's growth.
"The council owns a significant amount of land in the borough, and rather than simply sell it off, we want to find the right partner that can bring the funding and crucial expertise to help us deliver our bold ambitions for the long-term.
"We're already working closely with leading developers as part of our successful Tottenham regeneration programme, and this is a great opportunity to get on board with the exciting future of one of London's best boroughs."