Sadiq Khan uses planning powers to block City of London's backing for tourist tower
Foster + Partners' hugely controversial Tulip tourist tower has been denied planning consent by Sadiq Khan – effectively blocking the permission-in-principle given to the proposals by the City of London three months ago.
Members of the City's planning and transportation committee voted by more than two-to-one in favour of the 305m-tall scheme at a packed meeting in early April, despite strongly-worded concerns from Historic England and Tower of London manager Historic Royal Palaces.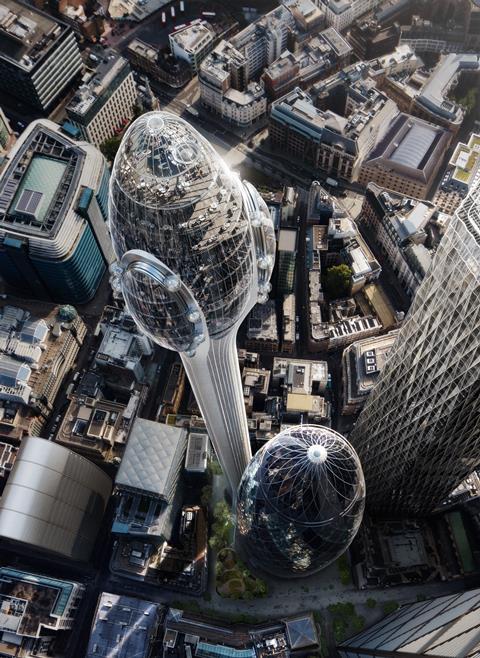 But the Mayor of London has authority to overrule borough-level decisions on certain categories of major project and today (Monday) Khan did just that, directing the City to turn its resolution to approve into a refusal.
Khan said the proposal "would not constitute the high standard of design required for a tall building in this location" and would cause harm to the "outstanding universal value" of the Tower of London World Heritage Site".
Khan's letter to the City's chief planning officer Annie Hampson said the building would also harm the historic environment beyond the Tower and "the wider skyline and the image of London".
The Tulip project team, put together for site owner Jacob J Safra – who also owns the Foster-designed Gherkin – made much of the economic impact of the proposals.
But Khan concluded that the public benefits of the scheme were "limited" and would not outweigh the harm to the capital he was advised the Tulip would cause.
He added: "The proposals would result in a poor quality, unwelcoming, unnecessarily confined pedestrian environment and would provide inadequate cycle parking."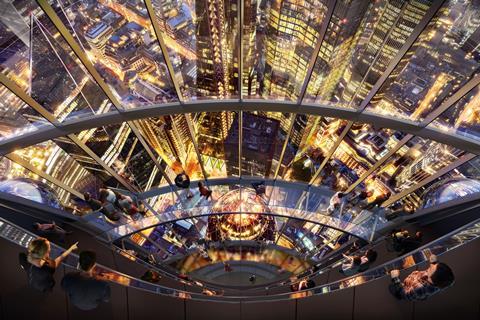 A mayoral spokesperson said Khan had detailed "a number of serious concerns" with the proposals and believed the scheme would result in very limited public benefit.
Safra's development team can still appeal Khan's direction to the City to refuse planning permission to the Tulip.
The wider team includes Skanska as construction consultant and Alinea as QS.
A statement issued on behalf of the Tulip project team said it was "disappointed" with Khan's decision.
"The Tulip will generate immediate and longer-term socio-economic benefits to London and the UK as a whole," the statement said. "We will now take time to consider potential next steps for The Tulip Project."
In March, outgoing planning and transportation committee chair Chris Hayward told Building that he believed any decision the City made on the tower would go on to a planning inquiry, which would be overseen by a planning inspector. That inquiry could now be sparked if the development team appeals Khan's decision.
The City of London meeting that backed the Tulip was Hayward's last as committee chair. He told colleagues that approving the Tulip was "a once in a lifetime opportunity" and they obliged by 18 votes to seven.