James Murray writes to minister asking him to enforce staggered start times
The government and Construction Leadership Council have been told to make contractors publicise their staggered opening hours to protect workers forced to use public transport to get to site.
London Labour MP James Murray has called on construction minister Nadhim Zahawi and CLC chair Andy Mitchell to ask that firms publish their operating hours online.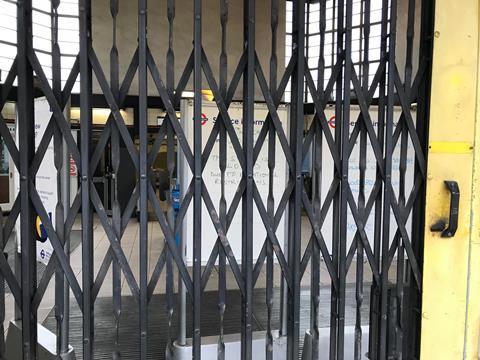 The Ealing North MP, who was previously London's deputy mayor for housing before his election to parliament at last December's general election, said: "I note that the Construction Industry Coronavirus Task Force has issued site operating procedures that suggest where public transport is the only option for workers, site operators should consider changing and staggering site hours to reduce congestion on public transport, and should avoid using public transport at peak times. It is vital this guidance is followed.
"I would therefore urge your taskforce to ask any sites staying open to send you, for publication on your website, their plan to get workers to site without using public transport at peak times."
Construction continues despite the difficulty of social distancing. Sites must at least stagger hours to reduce tube overcrowding.

Twice as many construction workers live by Perivale, Greenford & Northolt stations compared to rest of London - I'm pushing Govt to keep them safe. pic.twitter.com/KOvz0jnzRY

— James Murray (@jamesmurray_ldn) April 24, 2020
Murray also wants an explanation of the government's plans to control construction's working hours.
In a series of written questions to business secretary Alok Sharma, he said: "What steps [is] the government taking to protect construction workers during the covid-19 outbreak?
"[Does the business secretary] plan to enforce staggered start times for construction sites to enable social distancing for construction workers on public transport during rush hour?"
Murray also wants clarification on why version two of the CLC's site operating procedures, which stated that no construction work should be carried out on site if social distancing could not be enforced, was later relaxed.
At the start of this month, the CLC told firms to shut down sites if people are unable to stay more than 2m apart – taking a tougher stance than the official government guidance.
But a number of people questioned its practicality and a third version of the guidance has subsequently been published. This says workers can be within 2m of each other if it is unavoidable.