Hong Kong takes the top spot for the world's for sustainable transport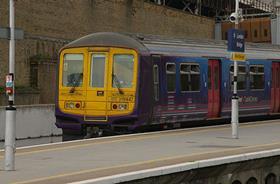 London has ranked only seventh for the most sustainable transport network in a global survey of cities.
The British capital lost out to cities such as Hong Kong, Zurich and Paris in Arcadis' Sustainable Cities Mobility Index, but placed higher than New York and Tokyo, which came 23rd and 13th respectively.
London still ranked above the UK's other transport hubs for quality and effectiveness, with its closest competitor Edinburgh ten spots behind in 17th place. However, Scotland's capital boasted some of the best commuting times and least delays in Europe.
This, Arcadis reports, shows that there some way still to go in terms of transport's role in re-balancing the UK's economic productivity, with Birmingham, Leeds and Manchester still held back by poor connectivity and accessibility.
Leeds, in particular, has the fewest bus and metro stops per square kilometre in the UK, while Manchester has some of the longest commuting times outside of London.
The cities are ranked on their transports effect on the people in terms of accessibility and connectivity, effect on the planet in terms of pollution and capturing green, as well as profit in terms of affordability, economic opportunity and public finance. Higher ranked cities displayed a better balance across all three aspects.
Peter Hogg, UK cities director at Arcadis, said: "The UK needs to up its transport game. Although there is undoubtedly a lot we're getting right, a truly sustainable transport system isn't just about enabling mobility; it also needs to create major economic opportunity and improve the lives of those who rely on it every day.
"From smart ticketing options to considering the potential impact of both electric and autonomous vehicles, changes in the way we design, build and operate our transport infrastructure will play a key part in improving mobility across the UK. Increasingly, the highest performing global cities will be those who can embrace and harness digital disruption in mobility. The UK has to ask itself; are our cities really ready?"
Arcadis sustainable cities mobility index