Up to 80% of planning guidance could be torn up, reports suggest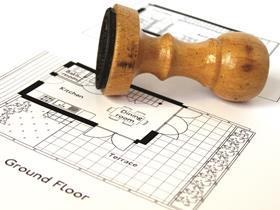 Liberal Democrat peer Lord Taylor has recommended root and branch reform of planning guidance, after reviewing over 7,000 pages of existing guidance.
Lord Taylor was commissioned to run an external review of planning guidance in October to support the National Planning Policy Framework published in March.
The Daily Telegraph reports today that up to 80% of planning guidance could be torn up following the review.
Lord Taylor recommends that planning guidance be cut down and made available on a regularly updated website accessible to the public and interest groups.
In his review he says: "Crucially, the new guidance suite we propose must not be allowed to get into this confused state again."
A consultation into the proposals opens today. He recommends that a series of immediate cancellations of some policy guidance and the launch of the planning guidance website should take place by the first anniversary of the National Planning Policy Framework – 28 March 2013.
Lord Taylor said: "It is very clear that the old way of doing things is no longer fit for purpose. We have made recommendations for a modern web-based resource that is clear, up-to-date, coherent and easily usable, not just by planners and developers, but the public too."
Planning minister Nick Boles said: "I'm very grateful to the group for all the work they have done on this. We will carefully consider the report's recommendations and I would urge other users of the planning system to have their say by responding to the consultation."
National Housing Federation assistant director Helen Williams said: "Lord Taylor's planning guidance review comes at a timely and crucial moment, and his recommendations will enable England to have a simpler, speedier and more positive planning system.
"The scale of the existing guidance, much of which is out of date, is confusing for developers, local authorities and the public. Simplifying and putting it online together with examples of best practice will make it easier to find and understand and will save time.
"We support the panel's call to prioritise housing market and land assessments, and to update environmental guidance. This is critical in ensuring we get the homes we need, and not at the expense of the environment.
"We hope the conclusions reached by the panel are properly considered by the Government. A more efficient planning system can address our housing crisis by providing homes for people on all incomes, and boost the economy by creating jobs."