Engineer buys Rotary's North West, Yorkshire, Southern and Midlands divisions as three other parts of business fold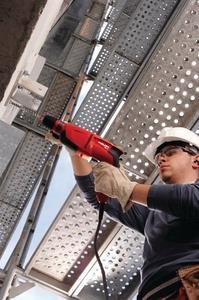 Engineer Lorne Stewart has acquired four Rotary UK businesses, while three other divisions have gone into administration, administrator FTI Consulting has confirmed.
The administrator said 4th Utility Ltd, a subsidiary of Lorne Stewart, had acquired Rotary North West, Rotary Yorkshire, Rotary Southern and Midlands-based division Sothers Holdings.
In a statement the administrator said the companies would continue to be run as independent standalone regional businesses, with all 391jobs across the businesses saved.
Rotary Services (Northern Ireland), Rotary Scotland and Rotary Northern, in Newcastle, did not form part of the transaction and have been wound down, the administrator said, with the loss of 146 jobs.
FTI Consulting said Chad Griffin and Simon Kirkhope had been appointed joint administrators over Rotary Limited and certain other group companies, to oversee the sale and wind down the other Rotary companies.
Rotary has been under threat since its Australian parent company Hastie - which bought the firm for £100m four years ago - collapsed in May.
The company worked on Manchester's Media City development and is bidding to work on the refurbishment of the Palace of Westminster in London, according to Barbour ABI.
Rotary is the latest in a string of M&E firms to encounter difficulties this year, after the collapse of Airedale Mechanical & Electrical and MJN Colston, and a series of planned job cuts at Balfour Beatty Engineering Services, Crown House and NG Bailey.
The news comes as the latest figures from the Insolvency Service showed the number of construction firms falling into administration rose in the second quarter of this year, against an overall downward trend of firms going into administration.