Contractor appointed to four-year homes framework by Norwich City Council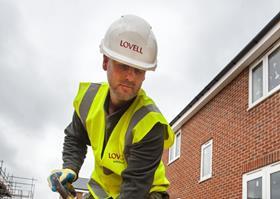 Lovell has been appointed to a four-year green homes framework worth £300m by Norwich City Council.
The 'Fabric First' framework will include the delivery of Passivhaus homes – designed for ultra-low energy consumption – and other energy-efficient housing for the City Council and other local authorities and housing associations.
An initial pipeline of 287 homes across three sites in Norwich is already in place. The framework is managed by property services company NPS.
Lovell regional director Simon Medler said: "We're delighted to have our achievements in creating high-quality homes to Passivhaus standards recognised by this appointment to Norwich City Council's major new-build framework.
"Our selection underlines the business's strong record in delivering housing with a low carbon footprint and enhanced energy efficiency, reducing energy bills for residents and tackling fuel poverty."