Contractor becomes latest global firm to join the RE100 initative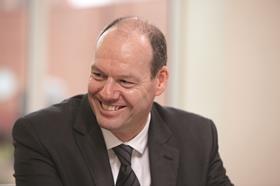 Mace has become the first UK construction firm to join a campaign in committing to using 100% renewable power by 2022.
The contractor has become the latest member of The Climate Group's RE100 campaign, and is aiming to achieve 75% renewable electricity globally by 2019 and 100% in just over four years' time.
RE100 is in partnership with the Alliance to Save Energy - a coalition consisting largely of industrial, technological, and energy corporations - whose mission is to support energy as a cost-effective resource.
Mace joins 114 other RE100 members, including global firms Apple, Bloomberg, BT, Coca Cola, ebay, Facebook, Goldman Sachs, Google, Lego, Microsoft, Morgan Stanley, Nike and Sky.
It follows announcements last week that UK-based banking giant HSBC has also joined the campaign with a commitment of sourcing 100% renewable power by 2030.
The Climate Group said RE100 members are creating demand of up to 153 TWh of renewable electricity each year – more than enough to power Poland.
Mark Reynolds (pictured), chief executive of Mace, said: "By signing up to RE100, we are making a clear public commitment to procure all of our power from renewable sources by 2022.
"The construction sector has a huge role to play in reducing carbon emissions and mitigating the impacts of climate change. As the only UK construction company to take the pledge to date, I hope that we're setting a clear example for others to follow."