Contractor is sole name on utility company's service provider framework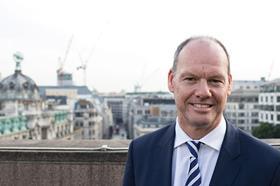 Mace has agreed a five-year contract to provide programme and project management services to Affinity Water over the next five years.
The consultancy and construction business said the £25m deal - which also involves design and delivery services, commercial management and planning expertise - represented a re-appointment with Affinity for the latest water-industry regulation period, known as Asset Management Programme 6 (AMP6).
Affinity, which provides water in parts of London and the Home Counties, said no other firms were involved with its service-provider framework.
Asset-management director Stephen Martin said Mace had demonstrated an ability to make the utility firm successful.
"Last year we developed a creative and ambitious business plan that sets new standards for the way we will deliver high quality water for our communities over the next five years," he said.
"I look forward to building on this established relationship as we continue to work on achieving the commitments we have made to our communities."
Mace chief executive Mark Reynolds, pictured, said securing the service provider role was "a significant milestone".
Affinity said its AMP6 plan would see more than £500m invested in infrastructure between 2015 and 2020.