Matthew Fundrey was previously bid director at Interserve's fit-out business Paragon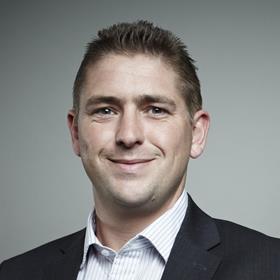 Mace has nabbed the man charged with winning work at Interserve's fit-out arm to head up the pre-construction team at its own interiors business.
Matthew Fundrey (pictured), who had been bid director at Paragon since October 2017, has been appointed as pre-construction director at Mace Interiors.
Before joining Mace, Fundrey, who took up his role at the contractor at the end of last month, spent almost 11 years at ISG before joining Paragon where he held a range of positions including head of winning work and project director.
Prior to joining ISG, Fundrey spent seven years working as a section engineer at Sir Robert McAlpine.
Fundrey is the latest in a string of senior Interserve staffers to depart the struggling firm.
In December, two executive board members, head of of citizen services Yvonne Thomas and Robin O'Kelly, the group's director of communications, left as part of a management rejig.
Meanwhile, there are hopes that a rescue package will be announced by Interserve this week with the restructuring centred on a debt for equity swap. This would cut Interserve's borrowings but leave shareholders nursing heavy losses. One deal reportedly being considered is the firm's lenders taking more than 90% of the firm's shares in exchange for writing off £300m of debt.