Exclusive: Alan Willby departure comes as five members of Davis Langdon's dispute resolution team are set to exit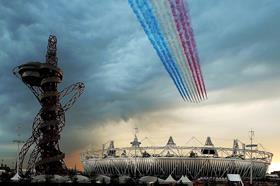 Davis Langdon's head of sports and venues, Alan Willby, has left the consultant to join rival firm Mace.
The move is one of several departures from Davis Langdon, with five members of its dispute resolution team to leave at the end of this month to set up their own practice.
Willby, who while at Davis Langdon worked with Mace to deliver the 2012 London Olympics as part of delivery partner CLM, began his new role as director of world sports events and major programmes last week. The company recruited him to boost its sport and cost consultancy work.
During 13 years at Davis Langdon, Willby worked on venues for several major sporting competitions, including the 2010 World Cup in South Africa, the 2007 Cricket World Cup in the West Indies, Euro 2004 in Portugal and the 2002 Manchester Commonwealth Games.
Willby said: "I am delighted to be joining Mace to help build upon the great success of the 2012 Games and to use my experience to deliver intelligent, high-value services to clients and professionals around the world."
Since Davis Langdon's takeover by Aecom in 2010 more than a dozen former partners have chosen to launch their own firms. This week it emerged that partner Ian Robinson and four members of the dispute resolution team were leaving at the end of the month to strike out on their own as Tempus Delay Analysis.
Meanwhile, three partners who resigned last year to set up rival QS Exigere have been joined by two former Davis Langdon consultants. Richard Hopper, David Happell and Dan Fryer - who previously worked in Davis Langdon's commercial team - launched Exigere in March and have now been joined by Fiona Corcoran and Elliot Davies.
Three other firms have been launched by former Davis Langdon partners this year, including UK-based Core Five and Atorus Consult, and Qatar-based Quantex Qatar.
A Davis Langdon spokesperson said: "We wish them all the best of luck in the future."