Report reveals a reduction of just one minute in journey times has huge ecomonic benefit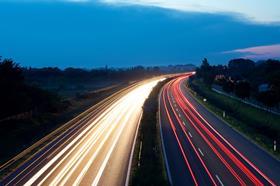 Transport infrastructure investment in the north of the country could substantially boost the UK's economy, according to new research from Mace.
In a new report - National Infrastructure, local benefits – the firm reveals reducing journey times by just one minute could lead to a £4.7bn of economic benefits to regions outside of London. The Northern Powerhouse alone could receive a £1.6bn economic boost.
The existing contribution to the UK's overall economy by the Northern Powerhouse today is already approaching £300bn, just £38bn behind London, the report said.
However, in the north of the country less than 60% of the population is within 30 minutes of an area where over 5,000 jobs are available by public transport - a figure that is nearer 80% in London.
The report argues that new infrastructure schemes need to be promoted as benefitting local communites rather than the national economic benefits, adding that elected mayors need to divise regional and local infrastructure plans.
The research also reported that CBI information shows UK firms sees road (89%) and rail (81%) infrastructure as vital to their businesses and support investment in it.
Jason Millett, chief operating officer for major programmes and infrastructure at Mace said: "Transport infrastructure is vital for boosting growth and increasing wellbeing. Yet the UK has a history of slow progress in delivery what is required to attract business investment, creating jobs and regenerating towns and cities across the entire country.
"Reducing journey times by just 60 seconds could lead to significant benefits, especially to regions outside London. At the same time, joining up our major cities and improving the quality and amenity of our transport hubs under the leadership of local leaders, could really accelerate the government's devolution revolution."
Lord O'Neill, commercial secretary to the Treasury welcomed the new research, adding that it showed the investment the government had already made is set to play "a crucial part" in rebalancing the economy.
Transport for the North chief executive David Brown said it backed up TfN's position that to "transform" the northern economy the focus needs to be on transport infrastructure.