Venture will see Mace's consultancy business enter Filipino market for the first time
Mace has bolstered its presence in the Asia Pacific after announcing a partnership with a Hong Kong based project management company.
Tenman Project Management (TPM), which works in hospitality, integrated resorts and gaming projects in the region, will join up with Mace's Consult business and its Asia Pacific hub.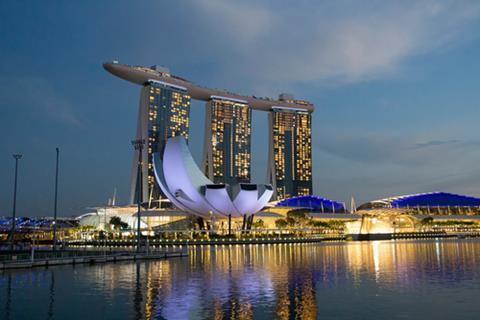 The partnership will bring Mace into the market in the Philippines and add to its services in Vietnam, Macau and Singapore.
TPM has been part of the team that delivered the Solaire Resort & Casino and the Marriott Widus Clark Hotel in the Philippines, Marina Bay Sands in Singapore (pictured) and the Venetian in Macau.
Jason Millett, chief executive for Consult at Mace, said the new arrangement played a key role in helping the firm achieve its international expansion plans.
He said: "I am confident that with Mace's expertise in infrastructure delivery and TPM's market experience in Asia Pacific, we are in a great position to take the clients' projects and programmes to the next level.
"Our teams will unlock unlimited innovation potential in project and programme management, using data and digital to transform outcomes for infrastructure, hospitality, leisure and mixed-use projects."
Mace recently announced its 2026 business strategy, with a target to grow its revenue by 20% year-on-year in the next five years, to lower carbon emissions by 10% year-on-year and increase diversity and inclusion across the business.