Exclusive: Mace to programme manage construction of pharmaceutical giant's manufacturing facility in Cumbria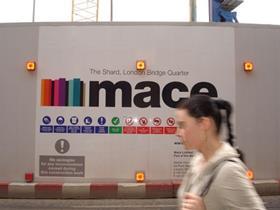 Mace has won the role of project manager for a £350m pharmaceutical manufacturing facility in Ulverston, Cumbria for pharmaceutical giant GlaxoSmithKline, Building has learned.
The facility, which is on the same site as one of GSK's current manufacturing facilities, will make biopharmaceutical products.
The factory is part of a £500m investment programme from GlaxoSmithKline (GSK) in its operations in the UK.
The investment was trumpeted by prime minister David Cameron, when it was first announced in March this year. He said: "This is excellent news, a major investment that will create many highly skilled jobs and provide a great boost to the economy… We have a world class life sciences industry, and I am determined not just to keep it here in the UK but significantly increase it too."
GSK is also considering further investment in its Ulverston plant, which could see it spend an additional £350m on the site.
Plus, it is already investing a further £100m in its two manufacturing facilities in Scotland.