Chairman Stephen Pycroft hails '25th consecutive year of record earnings'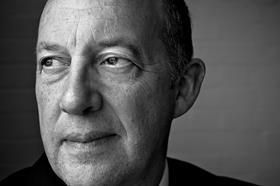 Construction giant Mace saw turnover grow by a record 26% in 2014 to £1.49bn, results published this week reveal.
Mace's chairman, Stephen Pycroft (pictured), said this had given Mace its "25th consecutive year of record earnings and a solid platform for the future".
The firm said pre-tax profit was up 8% to £35m for the group, and its cash balance was sitting at £101m for the year ended 31 December 2014.
The firm said it had secured 72% of its pipeline for 2015, and Mark Reynolds, chief executive, said it also had "an additional £300m of income awaiting contract", thought to include schemes such as Camden Lock, Affinity Water, Dubai Expo, and Chelsea Barracks.
Reynolds said the firm was continuing to strengthen its "presence in core markets while carefully expanding into new sectors, such as pharmaceuticals, data centres and our investment business".
Mace has set a target to reach turnover of £2bn by 2020, as set out in its 2020 business plan in 2013, and grow to 7,200 employees.
The firm's construction business hit revenues of £1.2bn for 2014, up from £882m for 2013, a 32% increase. It said this put it four years ahead of the company's 2020 plan.
Pycroft added the division had "been awarded some business-changing appointments which include the redevelopment of the former BBC Television Centre".
The company created over 500 jobs during the year and recruited 58 graduates and 18 construction trainees. Staff numbers grew by 12% to make Mace a company of 4,657 employees at the year end.
Reynolds said that over the last financial year Mace had spent a total of £13m on research and development activities within the firm, and cited the use of prefabrication on projects such as 5 Broadgate.
He said: "By developing a unique process of building components off site, we have increased project efficiency, shortened timescales and reduced cost for our clients."
He said that at Broadgate two plant rooms were constructed over 14 weeks off site, enabling them to be installed in just two days once delivered on site.