Firm was working at Heathrow and Hinkley, according to Barbour ABI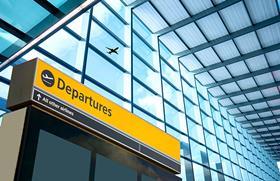 Mace has said it is working with its clients to "mitigate" the impact of roofing and cladding specialist Lakesmere's insolvency last week.
The firm was working with Mace at Heathrow Airport and at Hinkley Power Station, according to data provider Barbour ABI.
A spokesperson for Mace said: "At the moment Lakesmere was only working on a small handful of our projects, and we will be working closely with our clients to mitigate the impact of their liquidation."
Lakesmere was working as the external walls and roof subcontractor on the new façade at the departures area at Terminal 3, Heathrow and was the subcontractor for doors, external walls, roof and windows on the new worker accommodation campus at Hinkley for main contractor Laing O'Rourke where Mace is also working as the project manager for EDF Energy.
Last week Richard Hawes, one of the joint adminstrators at Deloitte appointed by Lakesmere, said: "Lakesmere Limited has experienced financial challenges, arising from a number of unprofitable contracts.This has resulted in Lakesmere Limited being placed into administration."
The firm has also been working on several Crossrail stations in London and the revamp of London Bridge station, where Costain has already taken over Lakesmere's work.
Lakesmere's Northern Irish business McMullen Facades and the firm's overseas operations are not in administration and continue to trade, Deloitte said.
Outside of the UK, one of Lakesmere's biggest projects was the 300,000m2 roofing contract at the expansion of the King Abdulaziz International Airport in Jeddah, Saudi Arabia, where it was working for the country's largest construction firm the Saudi Binladen Group.