London Underground appoints 22 subcontractors and three consultants under new form of procurement which features direct relationships with trade contractors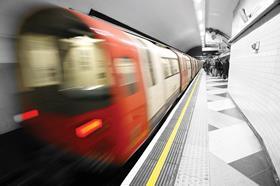 Main contractors have been entirely bypassed in London Underground's £331m station upgrade programme, after tube bosses appointed 22 subcontractors and three consultants to the programme this week.
The move came after London Underground moved to a new form of procurement under which the client takes on a greater share of construction risk, bypassing main contractors, and entering into direct relationships with trade contractors.
As first revealed in Building last year, under the new model, called Stake, tube bosses last August entered into a partnership with a consortium comprising EC Harris, Initiate, CPC Project Services, CH2M Hill and Mace to construction manage the £331m programme of upgrades.
This week London Underground appointed 22 subcontractors and three designers - Atkins, Jacobs and Capita - to the programme, which involves the upgrade of 70 stations across the tube network over the next seven years.
Although tube bosses had said main contractors would not be prohibited from bidding for a place on the programme, the new model was clearly targeted at subcontractors and specialists.
As a result it is understood that no main contractors bid for the work.
This week Mike Ashley, London Underground's programme director for stations, said the move to bypass main contractors was about making "craft skills" a priority in procurement, as well as creating efficiency by reducing subcontractor layers in the supply chain.
"Construction supply chains have become multi-tiered and fragmented, and it could be said that the industry has lost sight of the importance of craft skills in delivering efficiently," said Ashley.
"Great craftsmanship is the key to the success of any infrastructure project, and our Stake approach allows long-term engagement with the people at the workface and recognises that they are the most valuable part of our team."
The programme includes work to Embankment, Paddington, Earls Court, Charing Cross and South Kensington stations. Once the upgrades are complete no significant work should be needed on the stations for the next 10 years.