Severfield posts increase in half-year revenue and profit but remains cautious on UK pipeline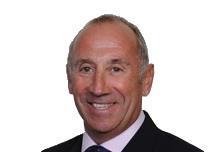 Steel specialist Severfield has warned funding and cost concerns are leading to delays on major projects, in improved half-year results published today.
Severfield said three "strong prospects" worth collectively over £100m had "been subject to material delays or in one case cancellation" before they converted to orders, due to "availability of funding and cost concerns".
The firm said it consequently retained "an element of caution" around the UK pipeline, but said it nonetheless had a "strong pipeline of opportunities".
In its results, the firm posted an 84% increase in pre-tax profit to £3.2m for the six months to September 2015, up from £1.7m the previous year, while revenue jumped 20% to £117.1m, up from £97.4m.
Severfield's underlying operating margin - which strips out finance and exceptional costs - increased to 4.3%, up from 3.7%. The firm said a "continued focus" on improving tendering and operational processes had boosted its margin.
Speaking to Building, Severfield chief executive Ian Lawson (pictured) said he thought the run of delays on projects caused by cost and funding issues was a "blip", saying: "It's probably a crossover from when everybody was in recession pricing at the cheapest price and now moving towards where prices have risen."
He added: "What's happened is the clients have been working to a cost budget that has been worked out for them by their advisers and the clients have then gone out to the market and the market has then priced the work and come back higher than what was budgeted so therefore the clients are then having to reassess their development."
Lawson said the firm will "absolutely" bid for work on the next generation of nuclear power stations, including Hinkley Point C in Somerset and Wylfa in Anglessey. He said the firm is also bidding for work on Tottenham Hotspurs' new stadium - where Mace was appointed construction manager this week - and the revamp of Wimbledon Court No 1 - which was won by Sir Robert McAlpine last week.
Remedial works to replace structural bolts on British Land's Leadenhall Building after a small number failed "continues to progress in line with planned costs and times", the firm said, with discussions ongoing "between all parties involved to establish where final liability for the remedial works should rest".
Commenting on the Leadenhall Building situation, Lawson said: "I would hope that once all the works are finished we'll then have a sensible sit down and a sensible conversation."
The firm's share of losses on its Indian steel joint venture reduced to £0.1m, down from £0.3m the previous year, which the frim said reflected "good production levels, stronger mix and continued operational improvements".
The UK and India order books stood at £185m and £35m respectively, down from £194m and £38m.
Severfield won a string of major contracts over the period, including commercial office developments at Kings Cross and Hanover Square and industrial and distribution projects for DHL, BAE Systems and Jaguar Land Rover.
It also picked up the Port of Liverpool biomass terminal and the Victoria and Albert Museum in Dundee.
Earlier this month the firm completed a 50% investment in metal decking supplier Composite Metal Flooring. The group is also considering factory improvements to support its bridge activities following the recruitment of the bridge team from Mabey Bridge.