Exclusive: £4bn-turnover OHL is actively targeting infrastructure - including HS2 - and health sector work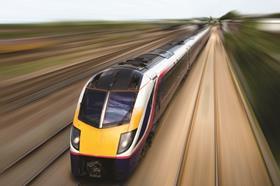 One of Spain's largest contractors, OHL, is actively targeting entry into the UK market and gearing up to bid for HS2 work.
The €4.9bn-turnover (£4.2bn) contractor - which has worked on high-speed rail networks in Spain, Turkey and Saudi Arabia - is sizing up entry into the UK through merger or acquisition with a UK contractor, or through joint ventures on specific projects.
Pilar Irache Corellano, OHL business development analyst, told Building the firm was eyeing bids with UK partners on "several projects" and had identified HS2 as a key target project.
OHL has unsuccessfully bid on a small number of projects in the UK over the past two years, but is now "increasing its activity" and targeting entry into the market "in the medium term", Corellano said.
She added: "All of our major competitors are in the UK market, not just from Spain, but major European competitors as well. It's a quality test."
The firm is also open to participating in a third market, such as Latin America, with a UK contractor.
OHL is the sixth-largest contractor in Spain but is bigger than all UK contractors, bar Balfour Beatty and Carillion.
Several Spanish contractors already operate in the UK, including FCC, Ferrovial and Dragados, which last week won the £560m contract to redevelop Bank station.
Like Dragados, Corellano said OHL was strategically targeting work in UK infrastructure - particularly rail and associated work such as tunnelling - as well as in the health sector.
One of OHL's largest projects in the health sector is a massive £1.3bn hospital in Montreal, where it is working in joint venture with three other contractors, including the UK's Laing O'Rourke. In India OHL is partnering with Balfour Beatty on bids for projects.
The vast majority of its work – 80% – is outside of Spain. The firm has expanded internationally since 2002 when it adopted an overseas growth strategy, several years before the credit crunch and property crash in Spain.