Influential Aldersgate Group publishes business plan for UK green economy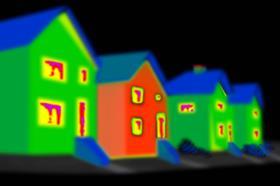 An influential group of business leaders, the Aldersgate Group, has urged the government to make energy efficiency a national infrastructure priority and to introduce long term policies to improve energy efficiency.
The Aldersgate Group represents heavy-hitting firms across several sectors, including construction firms Willmott Dixon, Kier and WSP, media giant Sky, and utilities clients National Grid and Thames Water.
The group's report, 'A Brighter, More Secure Future: Low carbon priorities for the new government', makes a business case for a low carbon economy and urges the government to make a green policy push ahead of the Paris Climate Change Summit at the end of this year.
It argues that an important step in decarbonising the economy is to make energy efficiency a national infrastructure priority, backed by cross departmental collaboration within government and sufficient levels of infrastructure funds.
The report also says the government urgently needs to provide clarity on energy efficiency policy post 2020 to boost investor confidence and reduce the cost of the UK's low carbon infrastructure. The demand chimes with the independent Committee for Climate Change's call last month for the government to address the drop-off in green policies after 2020.
Responding to the Aldersgate Group report on low-carbon transition, Energy and Climate Change Secretary Amber Rudd said: "This report shows the scale of the economic opportunity around low-carbon growth. A technological revolution is already underway and the UK is powering ahead with innovation, enterprise and competition.
"We will push for an ambitious deal in Paris that helps create confidence and a level playing field for business to thrive while helping to combat climate change."
Professor Jim Watson of the UK Energy Research Centre, a contributor to the Aldersgate report, argues tailored policies to support low cost energy efficiency measures - such as a revised Energy Company Obligation scheme - and others to support more expensive efficiency measures - such as a reformed Green Deal - will be important to see energy efficiency being delivered on the ground.
Duncan Price, sustainability director at Buro Happold and one of the report's contributors, said energy efficiency should be designated a national infrastructure priority and calls on the government to ensure energy efficiency becomes one of the 40 projects to enable the National Infrastructure Plan.
He adds: "We need to recognise the multiple benefits that this can bring for the UK including jobs, growth, lower bills, improved health and energy security."
Robert Lambe, another of the report's contributors and managing director for Willmott Dixon Energy Services, said the government needs to make home energy efficiency a "major infrastructure priority with a programme that is sufficiently long term and ambitious to encourage industry to invest confidently."
Reacting to the report, John Alker, director of policy and communications at the UK Green Building Council, said making energy efficiency a national infrastructure priority "is the original economic no-brainer – bringing down energy costs for households and businesses, stimulating economic growth and improving the UK's energy security."