Fathom will target educational and residential projects in heritage locations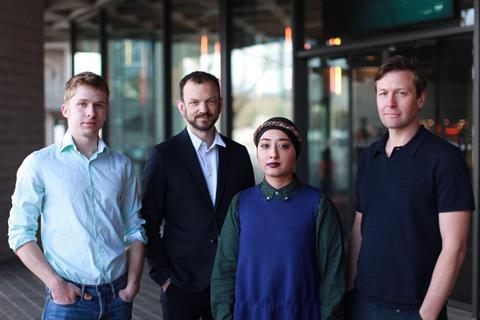 Founding Make partner Justin Nicholls has left the architect to set up his own practice, Fathom Architects.
Nicholls was part of the original team that joined Ken Shuttleworth to establish Make in 2004.
At Make, he led the heritage, residential and higher education team for 12 years, delivering a number of high profile projects including St James's Market for the Crown Estate, The Big Data Institute for The University of Oxford and Grosvenor Waterside for housebuilder St James.
Nicholls said Fathom will focus on high tech new-build education and residential projects in sensitive, historic sites.
He said he left Make in order to refine his personal architectural vision.
"Make was fantastic in that it gave me the freedom to explore what I was interested in," Nicholls said, adding he always had an ambition to follow in the footsteps of his self-employed builder father by setting up his own business.
Nicholls, who is also a tutor at University College of London's Bartlett School of Architecture, said he was also keen for Fathom's practice to be rooted in research.
Before leaving to help set up Make, Nicholls worked for 11 years at Foster + Partners, where he worked on a series of international projects including Beijing International Airport, rising to project director.
He has set up Fathom with creative producer Tom Shard, who has run a commercial television production company in Soho for the past 13 years.
Nicholls is also a built environment expert for Design Council CABE.