Replacement building will be taller and resi-led
Make's controversial plans for a new office tower near Chiswick roundabout that it called "brave and innovative" have been ditched – and will now be replaced by a taller residential tower.
The switch comes as Galliard Homes became sole developer on the scheme in west London after it paid more than £15m for the 0.2ha plot to buy out the stake held by previous partner London & Bath Estates.
Make was given planning for its so-called Octopus building back in 2011 by Hounslow planners. It would have featured a 50m tall building cloaked in an LED shroud which would have shown adverts and public art.
Councillors OK'd the scheme despite its own planning officers recommending it be refused because of concerns about the visual impact of the proposals.
But the office scheme has been shelved because, Galliard said, of "competition from existing office provision locally".
Galliard Homes chief executive Stephen Conway added: "We believe that a premium residential-led project on this gateway site in west London will be commercially viable due to the continuing lack of new housing being provided across Greater London."
The new scheme has been designed by east London practice LOM. Details about its exact height will be decided by a meeting between the developer and the council planning team later this summer but it is expected the new proposals will be higher than 50m.
Plans will be formally submitted this autumn.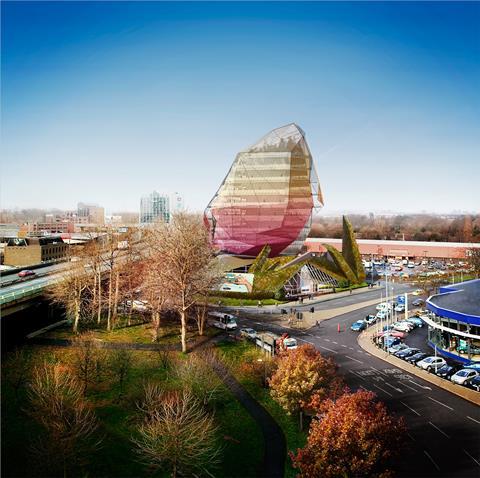 Source
This story first appeared on Building Design