President of Sir Robert McAlpine passes away after a brief illness
Malcolm McAlpine, a director of Sir Robert McAlpine, has died at the age of 93.
Malcolm was the grandson of the company's founder, Sir Robert, and was president of the firm, which just last month completed construction of the Olympic Stadium for the London 2012 games.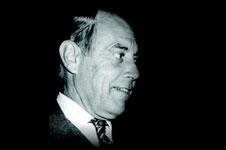 Publicity shy, Malcolm's most recent public intervention was his court appearance in 2004 defending the right of Sir Robert McAlpine to continue to use the McAlpine brand in the dispute with Alfred McAlpine, the firm set up by Sir Robert's son.
However Malcolm was very involved at the top of the industry behind the scenes until very recently.
He was a director of the UK Contractors' Group, worked on a number of projects for the CBI, and had previously been treasurer of the Construction Confederation.
Sir Robert McAlpine was immediately unavailable to comment on the news.
More soon…